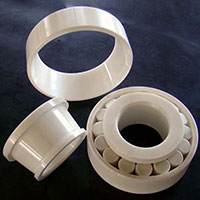 Zirconia single row tapered roller bearing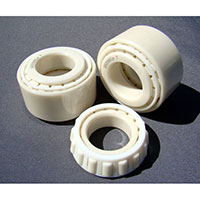 Zirconia double row tapered roller bearing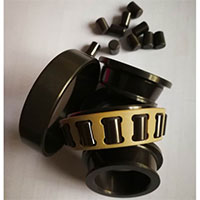 Silicon nitride single row tapered roller bearing
Ceramic taper roller bearing refers to radial thrust roller bearing with cylindrical roller.
It belongs to the separation type bearing, the bearing inner and outer ring have conical raceway.
Single row tapered roller bearings can bear radial load and single axial load.
When the bearing bears radial load, an axial component force will be generated, so another bearing which can bear the axial force in the opposite direction is needed to balance it.