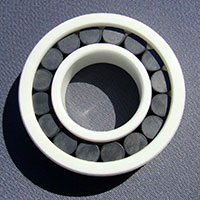 Full complement ceramic cylindrical roller bearings
Precision ceramic cylindrical roller bearings for cnc spindle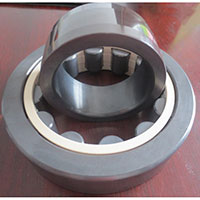 SI3N4 rings + peek retainer
Ceramic cylinder roller bearings are made with a single row, two rows, or multi-rows of rolling elements.
the cylindrical roller bearings have line contact between the rollers and raceway, therefore radial load capability is high, making this bearing superior in regards to its ability to withstand heavy loads and impact loads.
They contain cylindrically-shaped roller, which are nevertheless not true cylinders.
Instead, they are crowned or end-relieved to reduce stress concentrations.
This particular geometry results in low friction and allows high-speed applications.