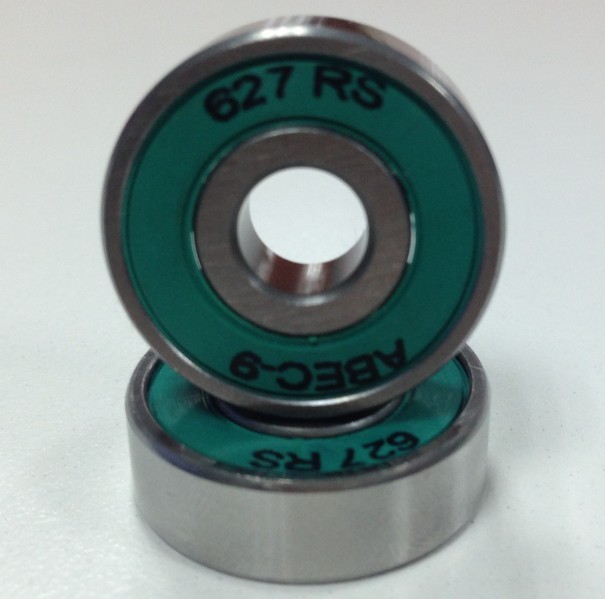 ABEC-9 Zro2 Ceramic 627 Skateboard Bearings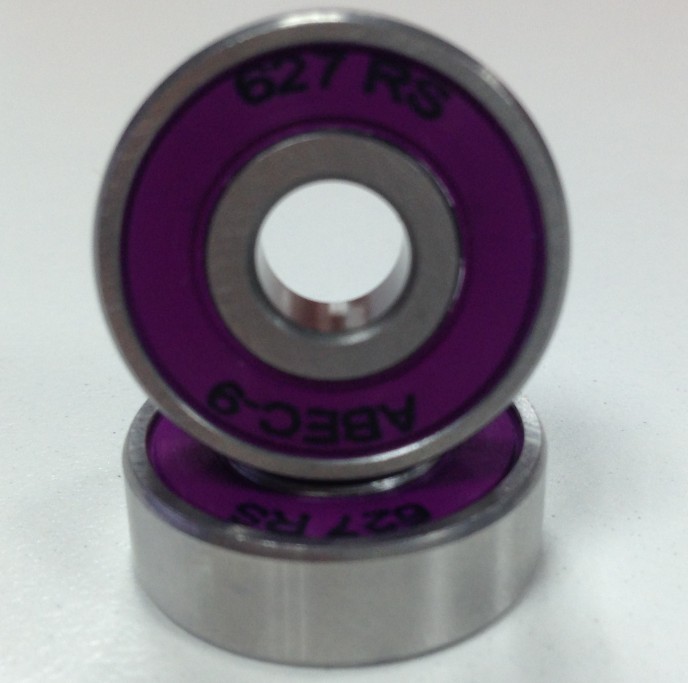 ABEC-9 627 2RS Chrome Steel Skateboard Bearings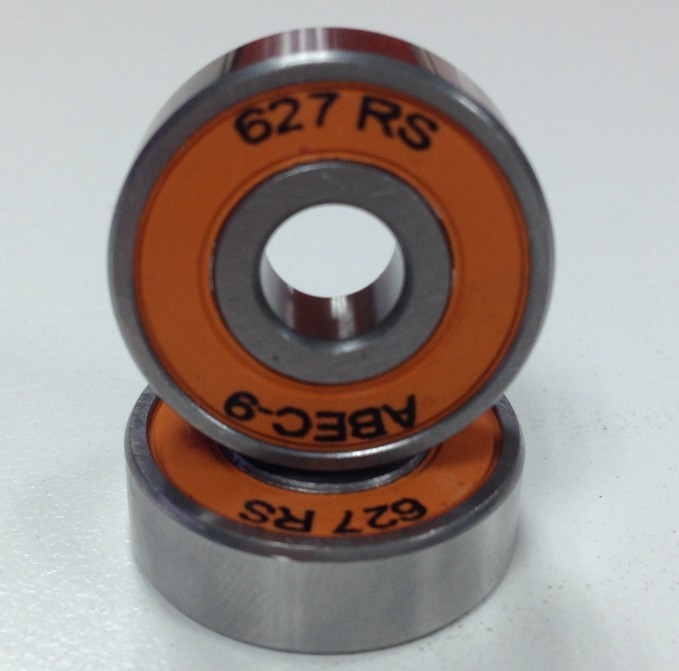 ABEC-9 Ceramic 627 Skateboard Bearings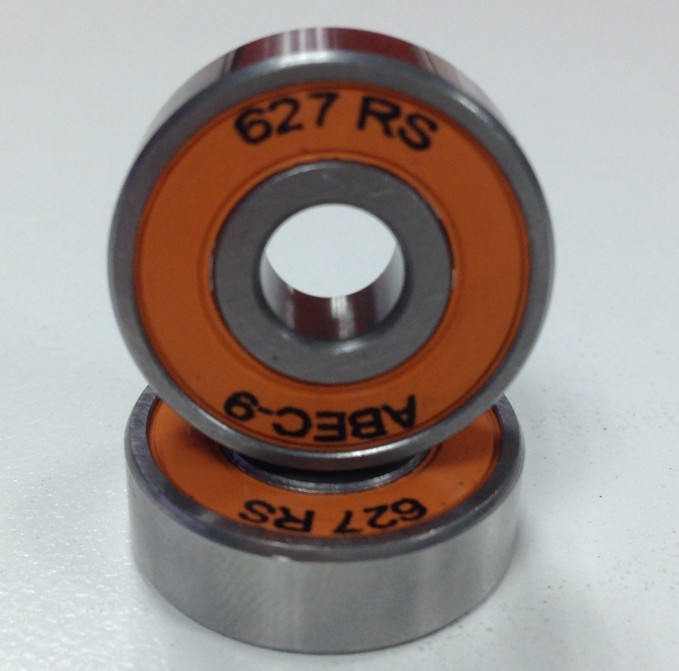 ABEC-9 627-2RS Skateboard Bearings
6 of skate bearing 627z represents that it is a deep groove ball bearing, 2 refers to a series of deep groove ball bearing and 7 represents that the inner diameter size is 7mm. The size specification of 627 bearing is 22mm (outside diameter), 7mm (width) and 7mm (inner diameter). Sometimes we write 627 bearing like 7x22x7mm. Of course, if customers have custom requirements, we can also do it.
The total skate bearings 7mm comprises several balls, two rings, one retainer (nylon or steel material) and two seals. Seals' material can be mental or rubber seals. If you choose mental seals, we can call them 627zz. If you choose rubber, we can call them 627-2rs.
Generally speaking, the material of inline speed skate bearing 7mm is chrome steel, but we can also provide some special 627 bearing materials, including stainless steel and ceramic 7mm skate bearing.
We're the largest and best 627 bearing manufacturer in China. We can provide 1 million abec7 and abec9 roller skate bearing 627z per month. At present we don't have retail business and only do wholesale business, so I'm sorry that we only accept bulk orders.